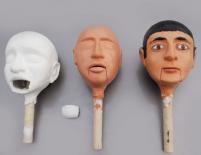 Galleria 40 - The Yellow Frog
The plaza promenade
- Galleria 40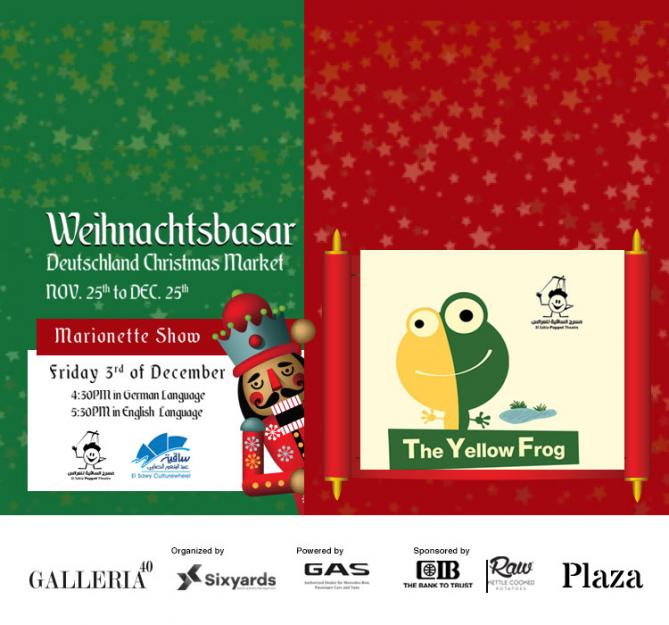 Marionette Show @ Galleria 40 El Sheikh Zayed.
5:30 pm English language
The Yellow Frog
A puppet play written and directed by Mohammad El Sawy.
It's the story of a frog whose color turns from green to yellow due to the increasing water pollution in the lake. After some debating, some inquiries, and most of all deciding on working together, the frogs manage to stop the pollution and treat their yellow friend back to a healthier green.
El-Sawy Culture Wheel cordially invites you to attend "The Yellow Frog", and discover the solution and cure.
This play teaches children the importance of environmental preservation and the dangers associated with not protecting it.
It further emphasizes the gravity of environmental pollution (soil, water, air) while focusing on lake pollution via industrial waste.
It stresses the value of respecting all creatures no matter their size or appearance.
It underlines the importance of unity and perseverance to get through tough times.
It enhances a child's social skills via the interactive nature of the play that incorporates the crowd.
The performance presents its ideas and conveyed information within a frame of lighthearted comedy with incorporations of musical numbers.
The play is edutaining and amusing.
about مسرح الساقية للعرائس