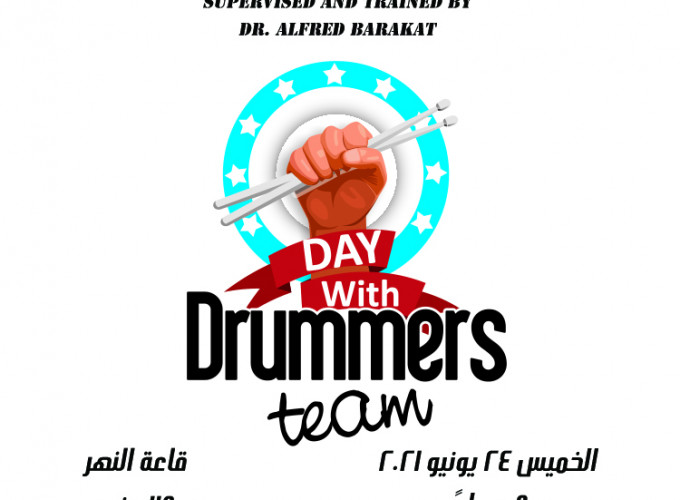 The Drummers
About
The Drummers band was formed in October 2018 with 80 drummers from children, youth, women and men. The age range of the drummers starts from 4 above 50 years.
Another successful step was participating in the advertisement of 500 500 Hospital in Egypt in Ramadan 2019 in coordination with the famous singer - Mohamed Hamaki besides a huge number of famous artists.
Moreover, the Drummers Team performed a very successful show in Cairo Opera House to celebrate Christmas in January 2020. This show was a turning point for the team and at that time it reached 140 drummers.
Last but no least, 55 drummers were selected to shoot a video clip
that displayed solidarity for patients of (Covid 19) and also for 57357 Hospital.
The Drummers Team is under the supervision and training of Dr. Alfred Barakat.
---