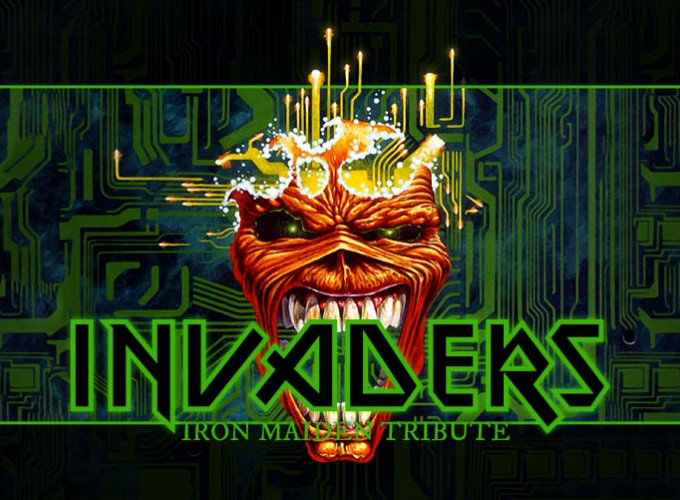 Invaders
About
Invaders is considered the first and only Egyptian Iron Maiden Tribute band. The band was founded in 2004, sharing their passion for Iron Maiden, the band's first gig was very successful and surprisingly the number of Maiden fans in the rock & metal scene, and that was the spark that kept the band going and performing live over the years.
In 2007 the Band shared the stage with the Swedish progressive metal band Pain of Salvation (P.O.S.) at the MusicMana Festival (Egypt) the Band also won the MusicMana prize for best performance.
Later the band decided to start writing their own music, and started recording their first song "The Oval Portrait" based on a short story by Edgar Alan Poe, followed by the second song "Invasion", the writing style showed the band's love for iron maiden, the two songs were a success when performed live.
Invaders had plans to continue their first EP in 2008 but had to stop. In 2014 the band got back for a single performance sharing the stage with Enraged, Sinprophecy and Crescent.
In 2018 Tamer Brazily and Tamer Essam tackled the idea of reuniting the band, once again original bassist Moanis Salem joined and the search for new members started, later the same year The Band Welcomed Tamer Younes to the ranks with his shredding guitar playing and in early 2019 welcomed Hesham Zaky handling the vocal duties.
---
---