Chocofest
Wisdom MMax
- Zamalek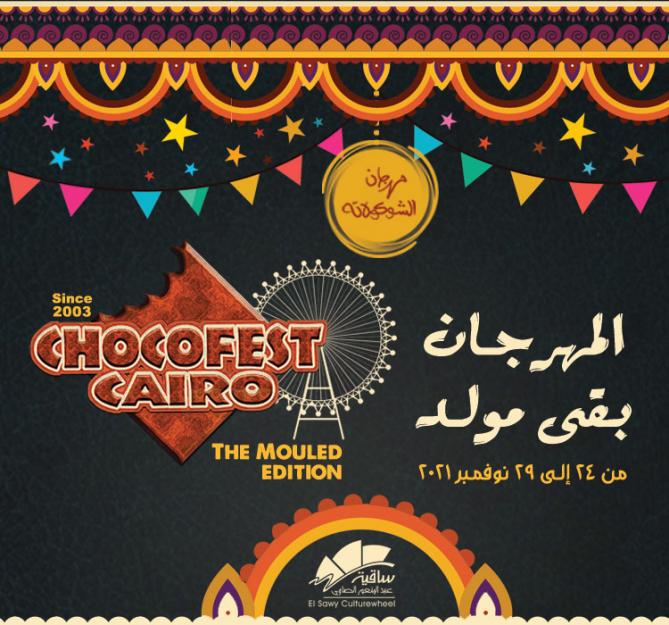 El Sawy Culturewheel proudely announces the launch of the 19th edition of it's annual Chocolate Festival.
Be our guests during the last week of Novamber and join us celebrate presenting the legendary musical "El Leila El Kebeera".
In addition to El Leila El Kebeera musical our 90 minutes program includes a live mini circus show, and on of the edutainment plays presented by El Sakia Puppet Theater.
Book yous seats now!
about Chocofest