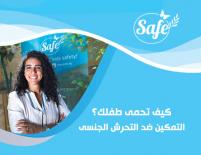 How to Protect your child
Hekma S
- Zamalek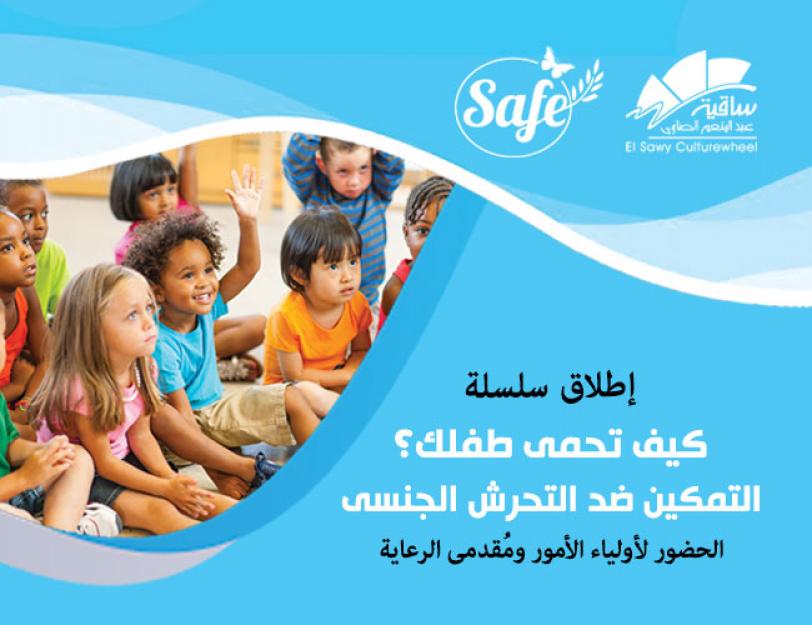 Yes, Children can do it!
Studies have proven that children and youth, who are educated and prepared to protect themselves against sexual harassment are less of a target to predators. And if they're confident that it'll be safe to tell their parents without being blamed they are less at risk of becoming a victim of physical and emotional violence.

With this brief introduction El Sawy Culturewheel announces it's campaign against such a strong issue that's hitting our society, and in continuation to the campaign "Before it's her turn" that was launched in 2007 to fight against sexual harassment.
According to official sources, there has been an alarming increase in the number of child harassment. To tackle this, "Safe Kids" has launched multiple campaigns that raise awareness and help Parent and child with tools and information to safeguard the wellbeing of our children.
It is with pleasure that we announce that we are joining forces with "Safe kids" in order to maximize our reach and results. We look forward to launch the first workshop of this partnership on the 18th of September 2020.
for a Safe back to school, parents will learn:
-What is the sexual abuse?
-Who is the abuser?
-Signs shown on an abused child.
-Why can't the child say NO?
-How to react if my child shared with me that someone crossed his/her boundaries.

Special Price for SAKIA Members 75 EGP! Offer available for Members until Thursday 3/9/2020 at midnight!

about Sara Aziz-Safe Kids