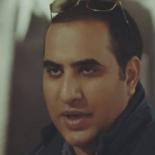 Acting Workshop
Naseeb Hall
- Zamalek

Age starting from 18 years
Mondays and Wednesdays of every week from 5 to 7 pm 4 hours a week, at a rate of 16 hours per month
The subscription fee is 735 EGP 9 times a month Monday, November 2
Monday, November 9th
Monday November 16
Monday, November 23
Monday 30 November
Wednesday 4 November
Wednesday 11 November
Wednesday, November 18
Wednesday 25 November
The energies of children in particular will be relied upon and directed positively in a simple theatrical framework. The workshop depends mainly on developing the child's acting skills by training his tools (mental, spiritual, physical and speech instrument) and making the child able to face the audience in a distinctive way. Workshop objectives
"Create a state of interaction between the workshop members and derive multiple views of the proposed text.

"Renew the creative energy of the actors.

"Finding new tricks and characters as a suggested approach to the text.

"Finding a common ground between theater and television for drama and focusing on the drama of the child.

"The distance from the alienation of the theater (the Western theater) and reaching the shape of the Egyptian shoe that attracts the spectator

"Interest in the simple Egyptian figures (Saidi or Al-Falah) as a model.

Paying attention to accents found in Egypt and trying to master them.
To participate in the workshop you must be a member Membership work https://culturewheel.com/en/memberships To register a one-time attendance, please fill out this form to confirm your reservation https://docs.google.com/forms/d/1XVFwci4Yjuq0fPb_6Wwihaxlj0OsjmxNfpGLMjgLmHY/viewform?fbclid=IwAR2-UuXq3FgzestJquJipJ0RAxN84iCTh
about Ahmed Seif