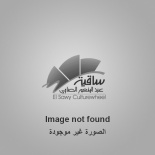 Reception participants of the Festival
Kelmasta
- Zamalek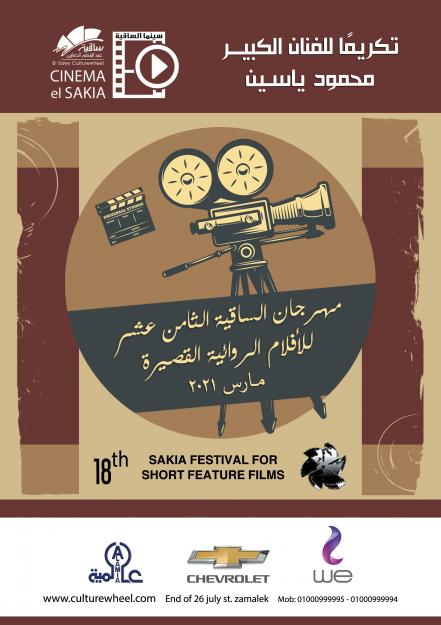 El Sakia 18th Festival for Short Fiction Films,
"Mahmoud Yassin" Edition
March 2021
Fictional cinema
Your life is a big dramatic event .. A description of feelings, places, and characters .. Unlimited description .. Short fictional cinema can take you to a world full of exciting events.
Submission list:
Submitting is open for individuals, profit and non-profit organizations
Submitting movies and forms on Google Drive only, bearing in mind that the films are not shown on YouTube in any way.
Production years: within (2020 and 2021)
The submitted films should not have participated in the previous Sakia festivals.
Subscription fees are 70 pounds for one film.
Directors can submit a maximum of 4 films.
Notes:
El Sawy Cultrewheel has the right to screen participated films in its monthly programs.
The festival reserves the right to exclude any film that contains offensive, racist or any contrary to Egyptian social standards.
Any incomplete request will not be processed
Attachments:
- Registration form "available on "Cinema El Sakia" Facebook page
- Director's artistic biography
- A film overview and some photography from the film
- Film duration is not more than 45 minutes and not less than two minutes, with a copy of the ID or passport
Awards:
First: Golden Wheel
(3000 LE + Trophy + Certificate)
Second: Silver Wheel
(2000 LE + Trophy + Certificate)
Third: Bronze Wheel
(1000 LE + Trophy + Certificate)
Jury Awards:
- Best Actor award (500 LE + Appreciation Certificate)
- Best Actress award (500 LE + Appreciation Certificate)
- Best Editor award (500 LE + Appreciation Certificate)
- Best Cinematography award (500 LE + Appreciation Certificate)
- Best Directing award (500 LE + Appreciation Certificate)
- Best Scenario award (500 LE + Appreciation Certificate)
Submission will start from 20 January to 20 February 2021
All the participants will be invited to the closing day in Sakia
For Online submission:
Please fill the application below
https://docs.google.com/forms/d/1r5Vucdr07ugOOapIprRSXT0zJbM28Jpw5BHgsTLxuKU/edit
And sent all attachments to sfc@elsakia.com,
any incomplete request will not be processed