Mohamed El-Sawy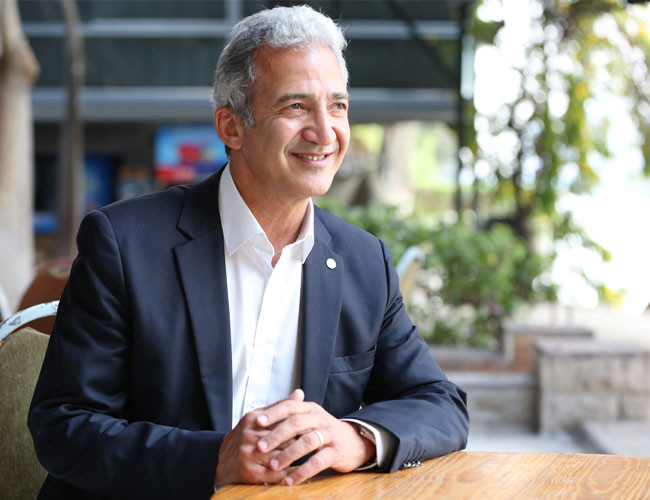 Born in Cairo, November 2, 1956.
Founder of Elsawy Culturewheel in 2003.
Holds a bachelor of architecture from the faculty of fine arts at Helwan university in 1979.
Culture work: 
He got the Arab creativity award from the Arab thought foundation in 2009.
Awarded by the German president by the (deutsches verdienstkreuz) in 2009.
Minister of culture and elected member of the first parliament after the 25th of January revolution 2011, to become head of the chamber of culture ,tourism and media.
Entrepreneur of the launch of a project on each year through sakia since 2006 and his projects: the year of the Arabic language - year of minds - year of dignity - year of rights - year of light - year of listening..etc.
Designer, puppeteering, author and director of the marionette puppet theatre since 2005.
Founded El sakia puppet theater, which began two years after founding of Elsawy Culturehwheel (in 2005), with the big pipe marionette roll play and about a year later began the project "Um kulthoum returns again", then presented concerts for Abdel halim hafez and Farid al-atrash, and also presented comedy scenes from the comedy plays.
He has published weekly articles in the newspapers "Al-masri al-youm" and "al-watan", under the title "where is the wisdom?", and various other titles from the beginning of 2010 till end of 2012.
Write articles regularly in Elsakia paper magazine.
Composed and produced more than 16 puppet plays
Elected a member of the Egyptian parliament after the 25th of January revolution.
Elected a member of the committee that formulated the 2012 constitution.
Nominated as Ashoka fellow in April 2009 as a social entrepreneur.
Created the white circle campaign chosen by the world health organization as non-smoking slogan.
In the frame of Elsakia educational activity:
Founded the annual Mohammed Rashwan prize for sports ethics in 2009.
Request an application form