Form a band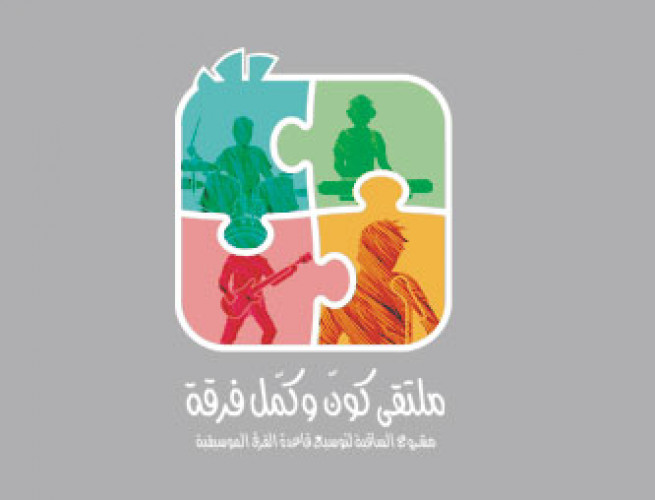 Usually the numbers of events, the number of attendees per night or the average number of concerts during a specific month, season or year measure the success of live performances. You may also count the amount of tickets sold, however El-Sawy culture-wheel not only accommodates all the usual methods of measurements it also tries to support the diversity of music genres. El Sakia believes that by involving the promising talents, the music ground gets enlarged.
Criteria for participation:
Do you have a good voice? But you don't know how to turn it into a career!
Are you looking for a Band, can a band be looking for you as well… Are you willing to find out!
Do you already have a band but you need help finding a composer/ an opportunity to perform live/ a skilled photographer/ help/ marketing agency or just marketing advice!
Do you have other requests that is not mentioned above, El-Sakia is willing to help you out with your music career until you reach your goals
The idea of 'Create your own Band' turns dreams into reality
Just fill out the application here and send us a video that clearly shows your talent (minimum 1 minute, maximum 2 minutes), our personalized jury is going to go through the videos and match all the suitable individuals together
We will accept the videos on [info@culturewheel.com]
And a free chance to:
Attend music workshops
Attend lectures by talented musicians
Attend singing workshops
Learn about band management
Meet with outstanding composers and distributers
The second event : Where the bands perform live and get assessed by the Jury members, based on the Jury's assessment some bands will go forward to the final event.
The Final event: The eligible contestants will perform live for the second time but this time competing for the first place.
First place winners Rewards are:
Free professional high quality music video to one of their songs
Sponsored events at El- Sakia and all around Egypt
Sign a deal with El-Sawy culture-wheel for 1 to 2 years
Request an application form