Let me think Program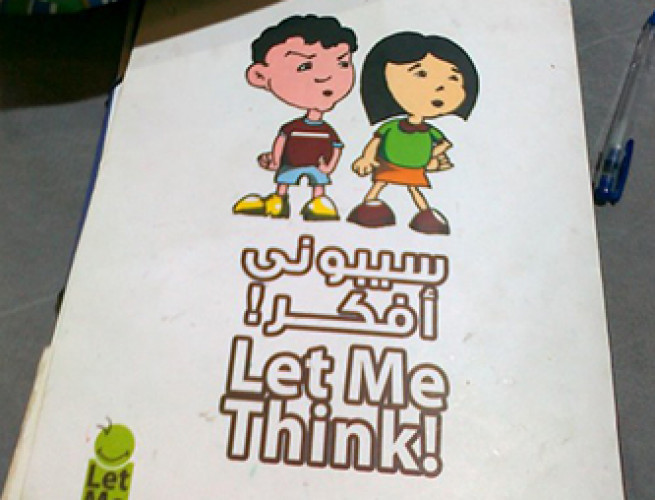 Let me think initiative is a program created for school children that focuses on how to think accumulatively.
It aims to help children & teens to broaden their imagination. when given hypothetical dilemmas & situations, they learn together how to develop different solutions & ideas
The children participating, practice different thinking methods:
Group thinking
Accumulative thinking
Criticism
Tolerance
Democracy
The program is created to develop the abilities of children aged 7-15 years. and is designed to change the attitude of Egyptians towards children by making everyone in the society believe that "there are no idiots, there are only untrained minds.
How thinking could be a fun activity.
Provide an opportunity for expression to all participants.
Respect others' opinions.
Developing collective and cumulative thinking.
Recognize that there is always more than one correct solution.
Not to attribute the idea to one individual but to all participants which will make them all winners.
We are keen to offer the courses at:
affordable prices to benefit the members of El Sakia.
Academic teachers and specialists.
Different levels for children and adults.
Carefully considered and picked dates.
We invite you to check the membership and its advantages from the following link: http://www.culturewheel.com/ar/page/memberships
We invite you to visit our Facebook page.
Request an application form