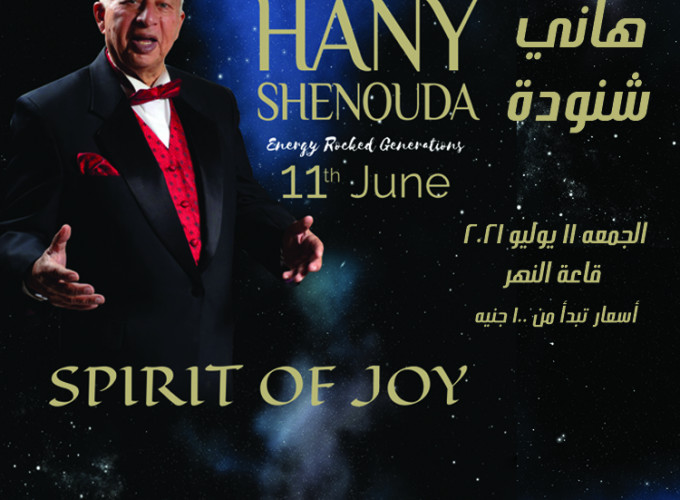 Hany Shenouda
About
Hany Shenouda is an Egyptian composer and music arranger who discovered many Egyptian vocal talents.
Hani Shenouda was born in Tanta in 1943 and graduated from the Faculty of Music Education in 1966, then he joined the Higher Institute for Music "Conservatoire"
Formed by Shenouda in 1977, Al-Masryeen ensemble is one of the earliest ensembles in Egypt. The early line up included: Mona Aziz, Tahseen Yalmaz, Eman Younis, and Mamdouh Qasem.
The idea of forming the band came after Shenouda's performances with his own band, where he introduced several Italian, Spanish and French songs.
Afterwards, he decided to use his musical talents to revolutionize Arabic music, so he started by composing Mohamed Mounir's early albums "A'lemony Eeneky" (Your Eyes Taught Me) and "Benetweled" (We Are Born).
Following Mounir's albums, Shenouda composed the first album for his ensemble El-MAsryeen, entitled "Love You.No" (Bahebak.La2).
Among El-Masryeen's hits in 1970s and 1980s are "Mathsebosh Ya Banat" (Don't Think That, Girls), and "Mashya El-Sanyora" (The Princess is Walking).
After the success of El-Masryeen, a wave of new ensembles followed in Egypt, such as 4M by Ezzat Abu Ouf, El-Asdekaa' (The Friends) by Ammar el-Sherei and Tiba band by Hussein and Mody el-Emam..
---