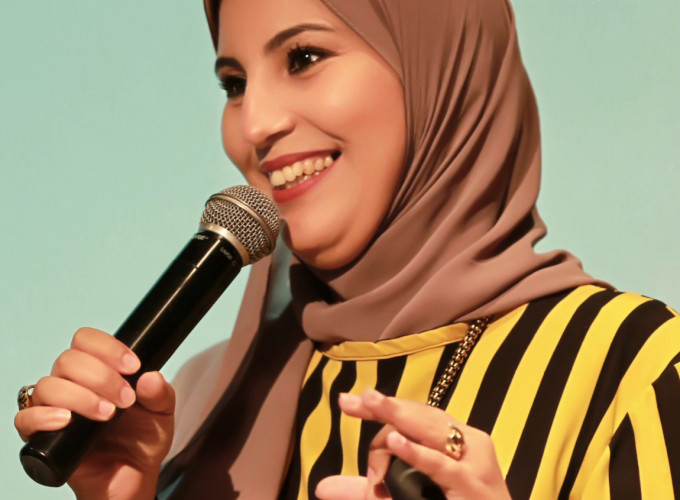 Dina Mgahed
About
About Dr. Dina Megahed:
 • Dina Megahed holds a DBA - PhD in Business Administration - from
Royal College of England, UK and MBA from Edinburgh Business School, UK.
She is very proud of her media background and her graduation from the Faculty of Mass Communication at Cairo University, Radio and Television Department. She is certified by Human Dynamics Resources in the United States as a professional liaison.
• Dr. Dina is the founder and CEO of Smart Minds for Tomorrow for Training and Management Development Services. She has more than 17 years of practical experience in managing various administrative disciplines through her career path in four prestigious and multinational business organizations (Procter & Gamble - Solvay Pharmaceuticals - Nissan Modern Motors - The Russian Cultural Center).
 • Additionally, in training and career development. Dr. Dina Megahed has over 12 years of experience gained through teaching and training at various levels of individual and corporate clients.
---