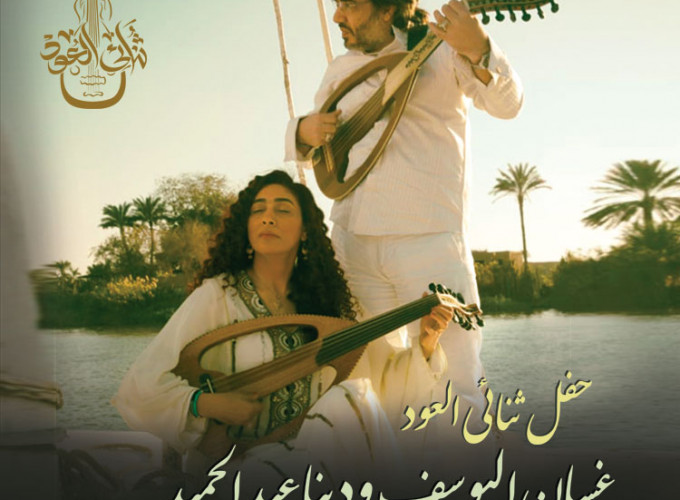 The Oud Duet
About
The Oud Duet
Artist Dina Abdel Hamid and her Syrian husband Ghassan Al-Yousif are the first duet to introduce an oud duet performance in the Arab world.
The Oud Duet participated in many specialized international festivals, including the Oud Festival in Tetouan (Morocco), Istanbul Music Conservatory (Turkey) and the International Oud Festival that was held under the auspices of the Egyptian Opera House. The duet held many successful concerts in various cultural places in Egypt. The Oud Duet performance was acclaimed by critics and musical fans alike and it showcases a large collection of distinguished work on the oud instrument.
Ghassan Al Youssef is a composer and oudist. In 2001, Ghassan graduated from the Arabic Oud House in Egypt, worked in it as a teacher from 2001 to 2003, then joined the Egyptian Opera House in 2002. He worked later as a teacher in Bibliotheca Alexandrina. Ghassan Wrote his own musical compositions that were created specifically for the oud instrument, with a repertoire of albums: "layali al-sham", "beit fi hara" and "zaffet el-aroussa" to name a few.
Dina Abd El Hamid is a Composer and oudist. She studied at the Faculty of Music Education in 1990 delving into various music departments, including Eastern Music, Western Music, and Music Analysis.
---