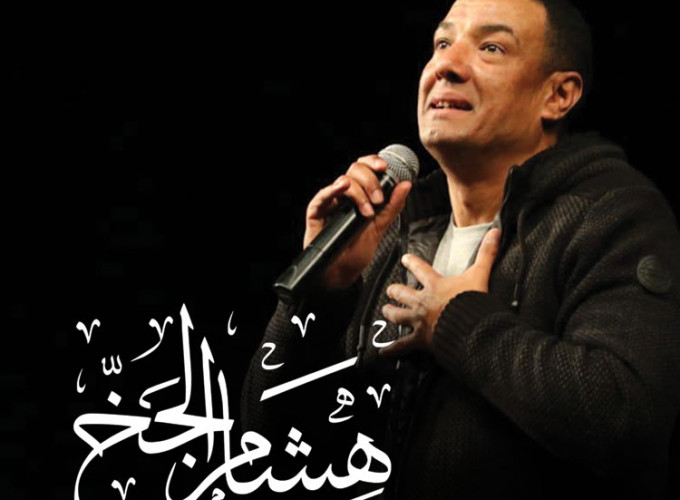 Hesham El Gakh
About
It's not that easy mission to write about yourself and your life for the people, but let me take the initiative:
I'm Hesham El Gakh, from Qena Govt. Abo Tesht county, however, my hometown is Sohag as well as my uncles'.
In Sohag, I was brought up until I joined the Faculty of Commerce, Asiut University, but I moved on to Ain Shams university where I was graduated in 2003. In the same year, I was hired as a supervisor of the cultural center of Ain Shams University, and I joined the higher studies for a Business Administration degree.
My colleagues and myself established the cultural center of Ain Shams University during the late 90's and the beginning of a new melanium, it's a known time in Ain Shams university on the literary level.
In 2009, I resigned from my job at the university, simply because I cannot live the traditional life of employees, in addition to the killing bureaucracy to any student activity and any aspect of creativity; moreover, the restricted security state at that time.
I paid attention to my project I'm dreaming with for 15 years which is spreading the word of poetry in Egypt, restoring poetry to the mouths of the youth and children.
In my journey, many things had happened.. I received "best coloquial poet" from the Writers' Union in 2008. I earned a collection of ranks in standard and coloquial poetry during my university study. Most importantly is that I love poetry very much, study it, write it very slowly, and I seldom disclose my poetry else I read it 40 times until I feel satisfied with it.
I love listening to relaxing music, however, I sometimes turn it noisy and start dancing. I enjoy the upper Egyptian and Nubian dance, and Semsemeya. I am Ahlawi and I respect Zamalek audience.. I played right back in Sohag football team at the times of 4-2-4 when there was a back and a wing.
I got married in 2004 when God gifted me a good wife and two pretty daughters, and a naughty guy.I'm born on early October which means I'm a Libran. Despite being the only son to my mom, mercy be upon her, I never thought I'm pampered, it might be because my mom was an education lady in virtue of her job, as a chief of education sector in Sohag, and it might be because my dad never differentiated in the treatment of his sons and wives, this is why we'd come out equally brought up.
When I'd first come to Cairo, I was still studying at university. I worked in the field of graphic designs and printing.. I left this field, however, until now, when I pass Gesr Elsuis st. I still enter to Ain Shams area to greet the employers and the workers who are my friends of the printing house.I respect people very much, and any person makes a wicked situation with me, I consider putting myself in his place first to think in his way then try dealing with the situation from his point of view.
My most delighted moments when I stand up by the stage and watch people's eyes brightening when listening to poetry.
My most miserable moments when a person who doesn't know me accuses me of arrogance! arrogance for what? I don't know! for the beauty I own?
I dream with equality: muslim and christian, upper Egyptian and Northern Egyptian, rich and poor.. I wish for the youth of my age to find apartments to get married, and find enough time to read, think, and get cultured. I wish I could pray in Al Aqsa mosque under an Arab governance.
With my best regards to all of you.
---
---