Chocofest
River S
- Zamalek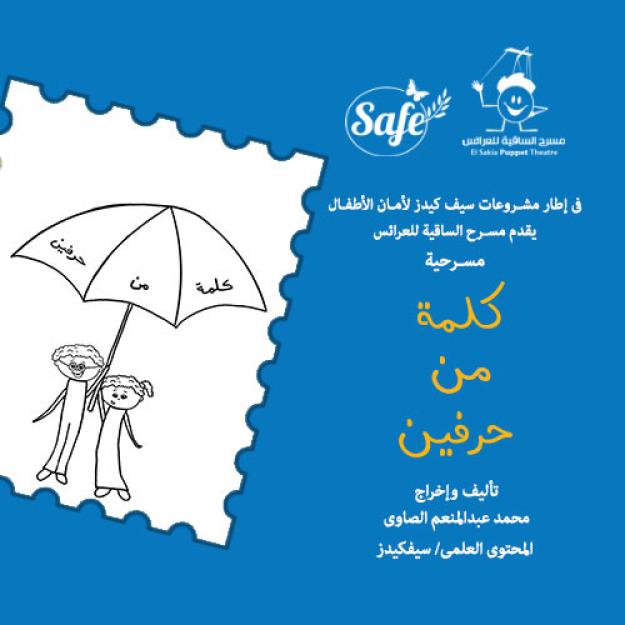 About the Play: A word of two Letters
Tackling the issue of, Children's Safety, the play is not only shedding the light on the topic, but is offering practical solutions that provide children and parents or care givers, with tools and ideas about how to prevent and protect loved ones against abuse.
Based on the latest scientific findings provided by Safekids ,Mohammad El Sawy, had to overcome a very challenging task while writing and directing the play.
For those who are struggling or have doubts about discussing such a sensitive topic with their family, we came up with this very entertaining yet educational play.
We invite you to come and watch the new show, "A word of two Letters"!
El Sakia Puppet Theater and Safekids Child Safety Program
proudly present the Marionette play
"A word of two letters "
Written and directed by Mohammad A. M. El Sawy based on the scientific content provided by Safekids
about Chocofest